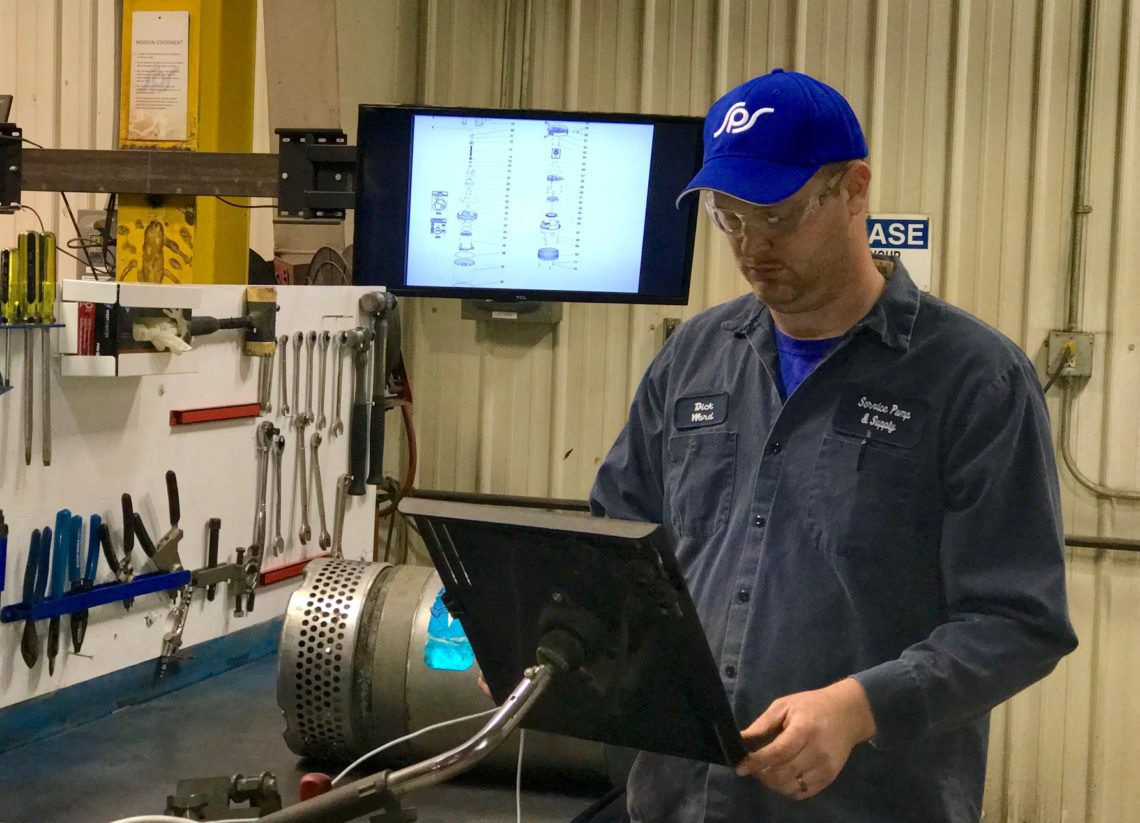 Big Data = Big Savings
Your pump repair data is a valuable resource that's unique to your company.
How well does your maintenance plan respond to this critical information?
Are you spending more money on pump repairs than your industry benchmark?
Do you know the best maintenance practices for cutting your company's repair spending?
We Know
These questions are hard to answer. We know.
That's why we're here.
SPS is among the first in the industry to provide customers with a Predictive Maintenance Program (PMP) based on in-depth analysis of comprehensive information gathered from pump repairs. Using repair data, our data scientists are able to target areas where customers can save money by extending the lifetime of pumps and preventing costly failures before they happen. Through statistical analysis, SPS is able to recommend and provide additional training in areas of high cost and preventable failure. Our diverse database allows us to alert our customers when repair costs exceed the expected benchmark for their industry. Reporting includes primary cause of failure analysis, manufacturer failure analysis, site failure analysis, and lifetime failure analysis. SPS uses this data to identify excessive costs, find underlying reasons for deviation from the industry benchmark, and help implement changes to reduce operating costs.
Real Results
SPS wants you to understand your repair data and see real results. We gather your repair data, analyze it using validated and leading edge data science techniques, and produce transparent reports with actionable findings. Post-analysis, our data scientists team with pump experts to make sense of our findings and show you the best ways to cut unnecessary costs.
And we don't stop there. SPS will continue to produce data analysis packets for your company to track progress and target any unexpected changes in your repair data. You'll have access to changes in your pump repair spending over time, and we'll continue to monitor areas where you can cut both short-term and long-term costs.
Make your data count.
Run Longer. Work Smarter. Save Money.