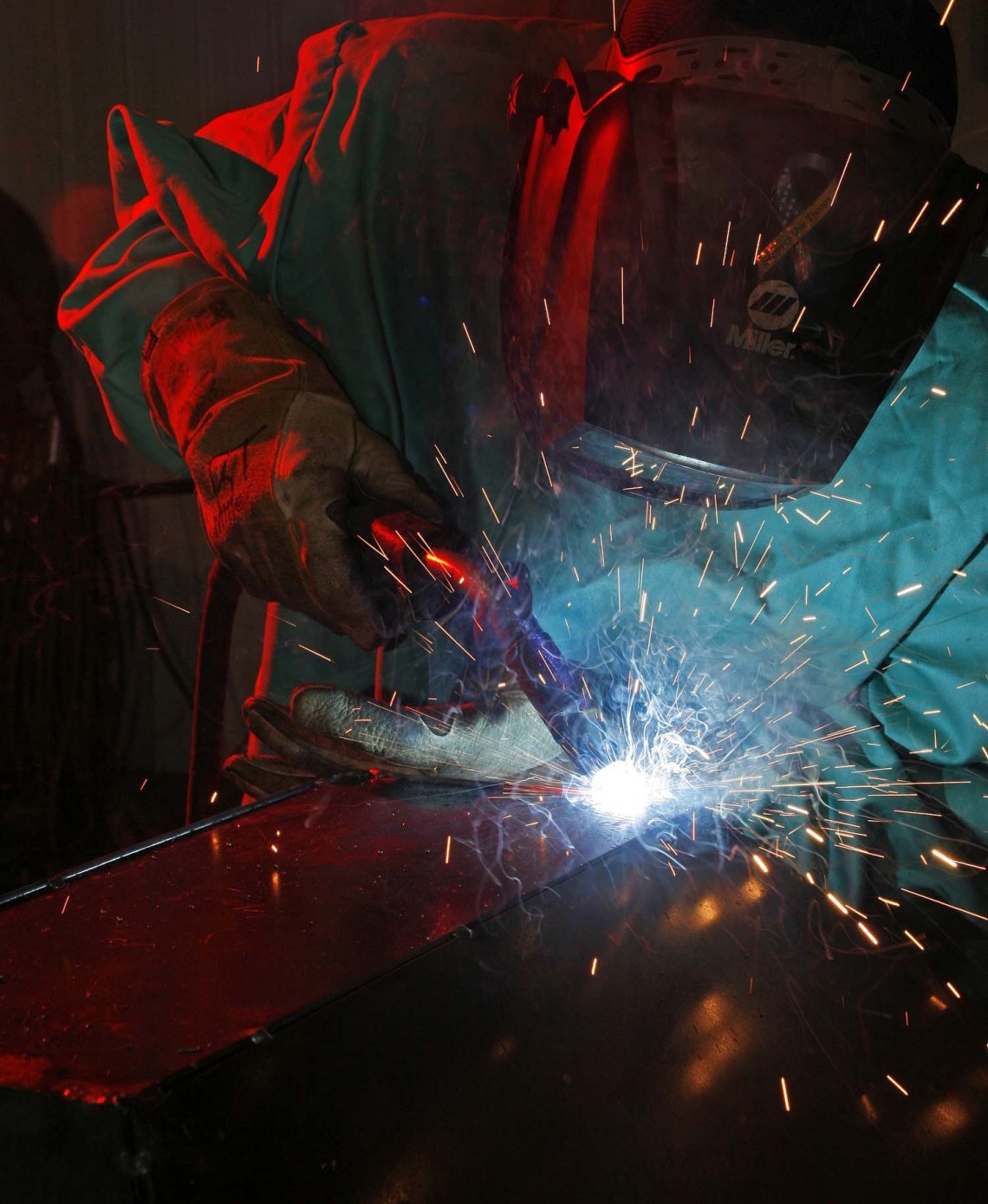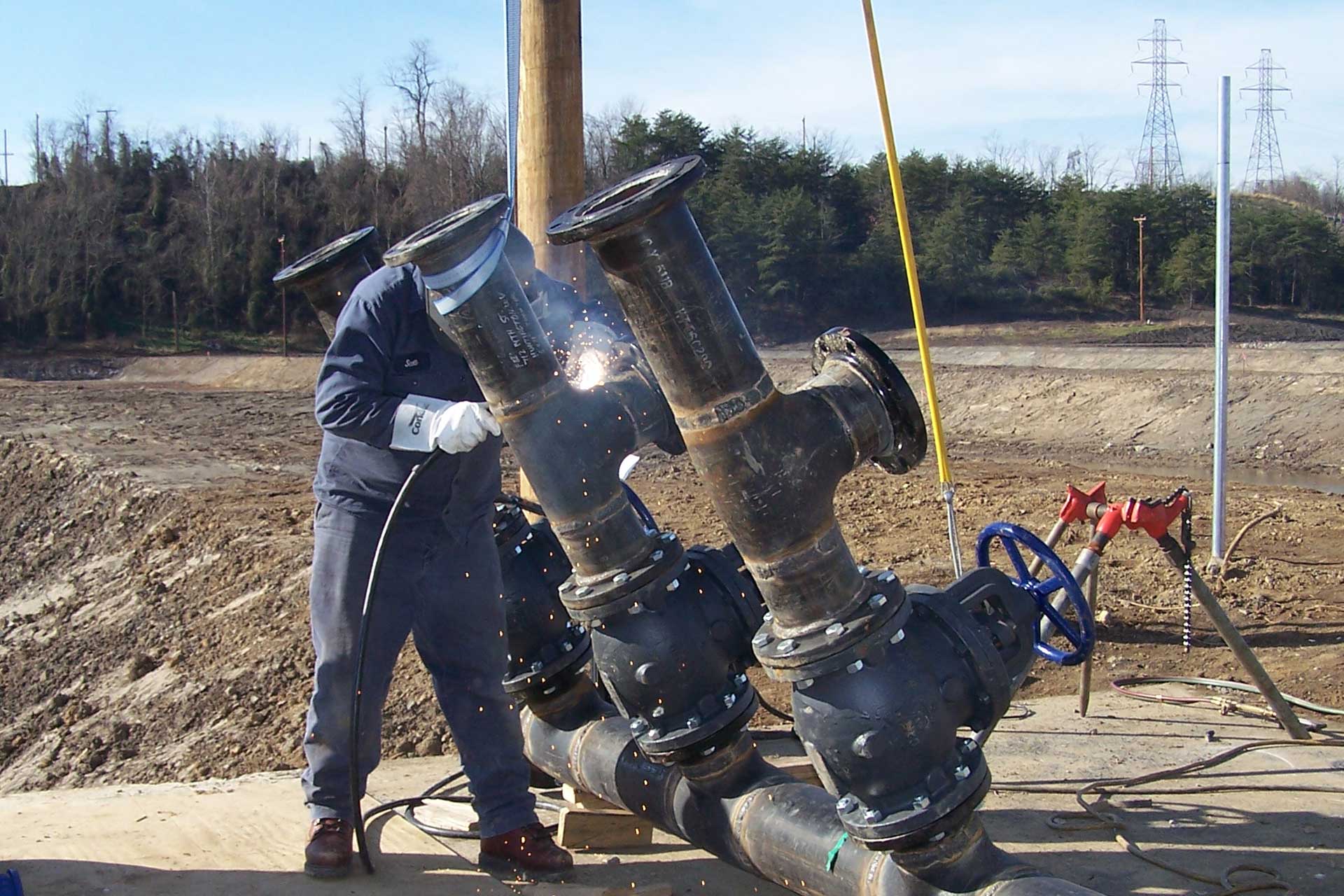 Custom Fabrication
Many customers don't just need a pump; they need a complete, custom-engineered solution for a specific project.  This is where Service Pump & Supply excels.  Our application engineers, electric control designers, pump mechanics, fabricators, machinists, and registered professional engineers (PE) work side-by-side on every custom project.  The resulting combination of pump systems knowledge and fabrication capabilities allows us to track progress, foresee problems, handle surprises, and provide customers with the solutions they need.

Specially Designed Facility and Equipment
Our physical layout allows us to easily prepare, manufacture, test, and assemble complex projects like truck washes and rafts in one shared space:
Adjoining pump and fabrication shops
In-house machine shop with manual and CNC lathes and mills
UL Certified control panel shop
EASA Accredited and UL Certified motor shop
10-ton overhead crane
30,000 gallon test tank
Turn-key Solutions
A custom-engineered, turn-key solution is exactly what a customer in the Illinois Basin needed recently to supply longwall and coal processing plant operations at a mining complex.  Our experienced team designed and fabricated a 700 HP pumping system that exceeded the customer's request to deliver 5,000 gallons per minute at a distance of almost 14 miles through a 20 inch discharge line.  The key?  A self-priming pump, driven by an electric motor, pulling a variable suction lift with the rise and fall of a nearby lake. In addition to the pump, motor, and discharge line, the job required a motor soft start, suction and discharge manifolds, associated valves and fittings, electrical infrastructure, and flow monitoring with recording.  With operations due to go online in the middle of winter, Service Pump utilized divers and a specialized installation rig and equipment to set an intake line and screen out into a lake during severe January and February weather.
Service Pump's pump expertise and fabrication capabilities solved a tough water challenge in this situation, and our team's commitment to customer service helped make sure the customer could save money while meeting its scheduled full production date.  Successes like this one are only possible with a strong team that's knowledgeable enough to be flexible and experienced enough to get the job done.
Booster Stations
Water booster station customers know that as the number of suppliers involved in a project increases, product and scheduling complications multiply.  The Service Pump team, with professional fabrication capabilities and expert knowledge of pumps and control panels, is perfectly positioned to design complete booster stations.  We size solutions to provide energy efficiency and extended life-cycle performance. We then install everything to customer specification: pad, building, pumps, controls, and full electrical and climate control systems, along with options that include adjacent compartments for chemical dosing.
With decades of providing pumps, pipes, valves, and fittings to municipalities and contractors under our belt, we have the expertise and practical know-how to build booster stations that improve operations and minimize problems.  We also understand the value of streamlining the process and eliminating the confusion and cost of multiple vendors.  When we create and build customized water booster stations, we're doing more than increasing pressure in a water system.  We're helping our customers successfully solve tough water challenges.