Environmental Remediation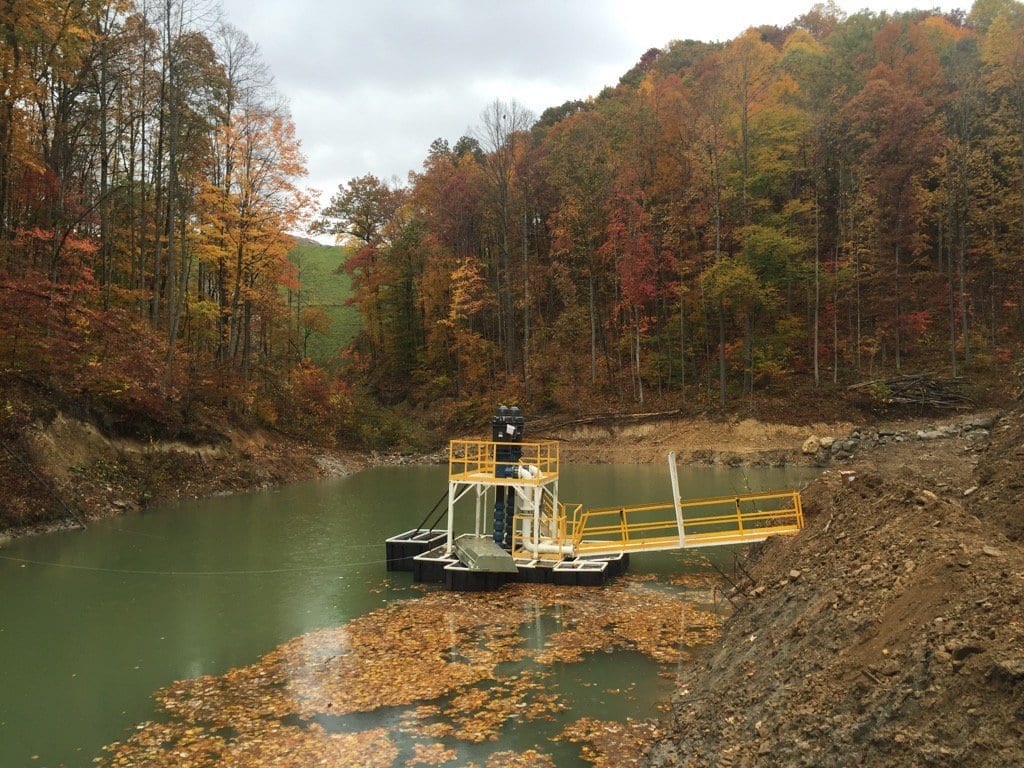 Environmental Remediation
Selenium regulations require an increasing investment of attention and money.  In order to comply with EPA water standards, coal mine operators must put in place extensive remediation systems configured to each site's specific characteristics, including influent, effluent, location, flow, footprint, and terrain.  These systems are complicated and costly, and they require the transfer of large quantities of water.  They are exactly the type of tough water challenges that Service Pump & Supply helps solve using superior products, extraordinary service, and knowledge that can only be acquired from years of experience.
The Problem
Selenium, a naturally-occurring chemical element, is regulated by the Clean Water Act because it can be dangerous for humans and wildlife in excessive amounts.  Over the course of decades, rainwater leaches selenium from exposed rock such as surface mining overburden, and mine operators must implement long-term systems to limit selenium discharge.  Wastewater can be treated with mechanical, chemical, or biological remediation.  Whatever form it takes, remediation has to be sustainable, and the system must be responsibly maintained.  This is where we come in: Service Pump moves water and keeps it moving.
Service Pump works closely with customers' environmental engineers to meet tight deadlines, supplying pumps, pipes, rafts, platforms, walkways, aerators, control panels, and service based on engineering specifications.  Working as a team, our fabrication, mechanical, electrical, and performance testing departments customize pumps and construct related products for installation by experienced service technicians.  In addition to on-site startup, SPS electrical and technical personnel deliver ongoing service after the sale, providing troubleshooting, maintenance, and repairs as needed.
The Solution
Every remediation system demands a different solution.  In one recent project, SPS assisted a major Appalachian coal producer with a large selenium remediation system requiring duplex vertical turbine pump systems for two separate ponds.  Working within the customer's tight timeline, we provided the needed 200 HP and 250 HP pumps, along with alternating control panels mounted on rafts with catwalks and security gates to prevent unauthorized access.  We are now providing regular maintenance on all that equipment, and the customer has the benefit of our 24/7 availability for troubleshooting and assistance.   
Service Pump didn't adopt the tagline "Solving the Toughest Water Challenges" just because it looks good on our website.  We get satisfaction from working hard, solving problems, and seeing our customers win.  Whether the job involves selenium remediation or an entirely different goal, we are always ready for the next water challenge – the tougher, the better!