We're Proud to Partner with the Step Up for Women Program
At Service Pump and Supply, we're committed to putting service first. That means that we not only provide excellent service to our customers, but also to each other and to our communities.
In support of that mission, we're proud to be a partner of the Step Up for Women Advanced Manufacturing Program. And in honor of National Women's Equality Day (August 26), we want to give their organization a much-deserved shoutout.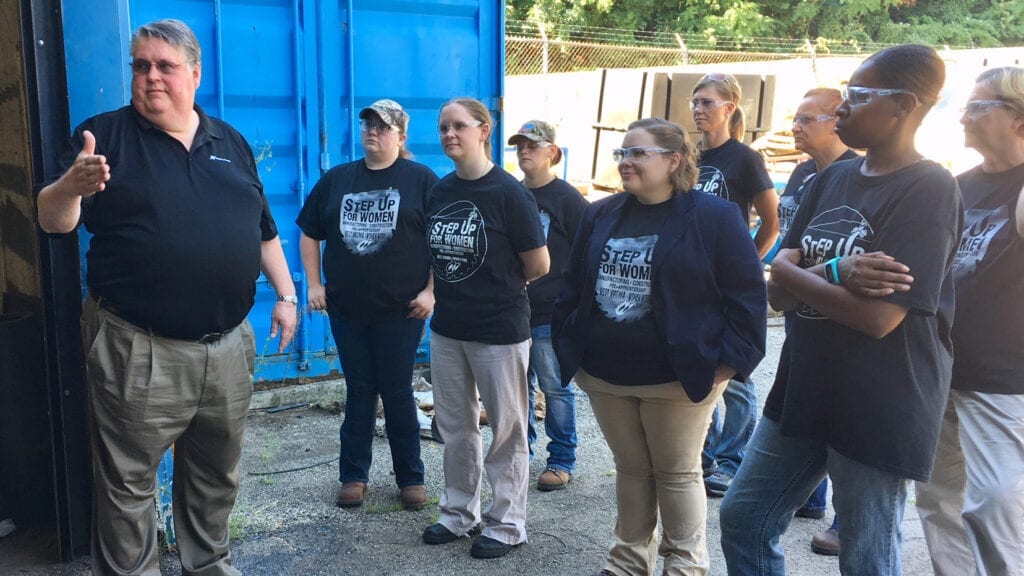 The Step Up for Women Advanced Manufacturing Program is a 10-week-long, employment-based training program designed to prepare adult women for entry-level positions in advanced manufacturing and industrial jobs. Students learn skills including introductory machine tooling, how to run CNC machines, and the basics of manufacturing operations.
Since 2016, Service Pump has hosted six classes of students and provided tours of our control panel, machine, pump, motor, and fabrication shops.
The program has helped train women workers and place them in new careers for more than 20 years and currently offers programs in Bridgeport and Huntington, West Virginia. Additionally, the group offers training programs for women seeking to enter the construction industry in Morgantown and Charleston.
For more information about the Step Up For Women program, visit wvwomenwork.org.