Service Pump & Supply's rental division has over 1,800 engine-driven, electric, and hydraulic pumps in a range of sizes up to 18 inches. We can provide all associated piping and hoses and have experienced rental specialists available to help size, set up, operate, and service pumps as needed. We also offer a wide array of light plants, generators, and pressure washers for rent.
To get started, please select your pump below and identify the appropriate suction size.
You can also call our Rental Department (304-638-7378) to speak with a rental specialist who can assist you in deciding on the appropriate pump for your application.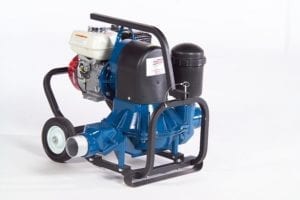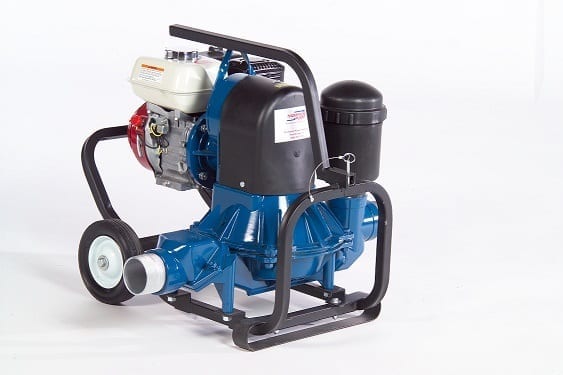 Diaphragm Pump 
Diaphragm pumps are ideally suited for construction, municipal and industrial applications. The 3DGH is perfect for pumping muddy water, sludge or any liquid. 
Rent a Diaphragm Pump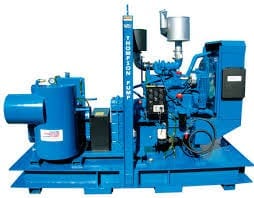 Compressor Assisted Trash Pump 
The automatic priming trash/sewage TSC pump handles solids up to 3.35 inches. Using the compressor assisted self-priming Enviroprime System® this pump eliminates the need for a cumbersome leak off tube to direct and capture effluent.
Rent a Trash Pump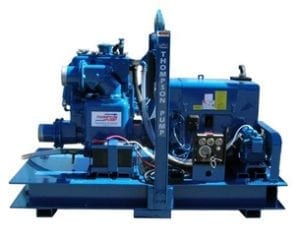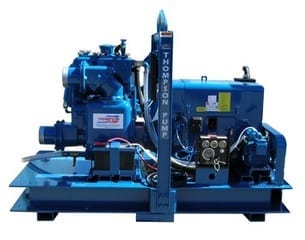 Vacuum Assisted Multi-Purpose Pump 
This open trash and sewage dry priming pump designed with an auxiliary vacuum pump delivers the fastest priming available with high volume pumping of liquids and air. The perfect choice for high lift applications, including liquids with abrasives or suspended solids.
Rent a Multi-Purpose Pump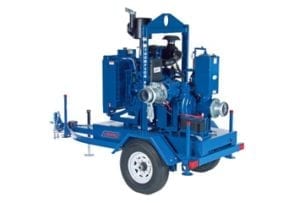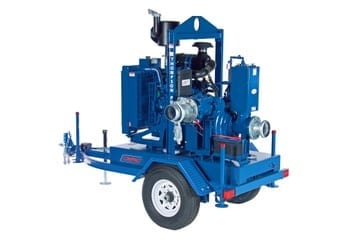 Dry Prime Compressor Assisted Pump 
With automatic priming and 4 inch solids handling, the JSC compressor-assisted pump series leads the industry in sewer bypass, emergency response and any high head/high volume applications. Heavy duty, dry priming with autostart and compact design options, this pump is the ideal solution.
Rent a Dry Prime Pump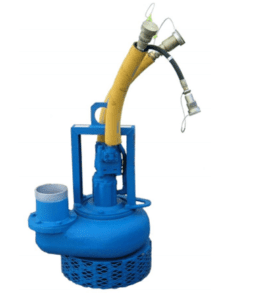 Hydraulic Submersible Pump 
Thompson hydraulic submersible pumps provide a powerful answer when high heads or high lifts become a factor on job sites. These unique variable speed and variable flow hydraulically driven submersible pumps and power units are manufactured from heavy duty cast iron and steel for high reliability. The Thompson design allows for maximum versatility in dewatering applications and pumping materials.
Rent a Submersible Pump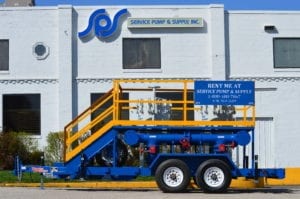 Trailer-Mounted Duplex Filter Pod System 
ASME U-Stamp pressure valve system; all wetted parts of carbon steel construction; 150 PSI & 400 degree F design parameters; 9 stainless steel mesh filter baskets; filter bags available separately; 150 gallon hold capacity each; 1000 GPM flow rating each; various sizes available for filter pods. Download the spec sheet »
Rent a Filter Pod System