At SPS, Your Pumps and Equipment Are In Expert Hands
When it comes to pumps and pump systems, there's not much Service Pump & Supply's Vice President, Danny Spears, can't do or figure out. And it's been that way since his first day on the job.
Spears came on board in 1980, during Service Pump's first year of operation.
"I was looking to hire a pump mechanic and a local jobs training program sent a few people to interview," Service Pump's founder, Danny Vance, said. "I knew the guy who was sending over the candidates, and he offered me some advice. He said, 'make sure you interview them all.'"
As it turned out, that advice was some of the best Vance ever received.
"The first guy we interviewed — he was great," Vance said. "I was ready to hire him on the spot. But then I remembered I'd promised to interview them all, and so I told him I'd get back to him. The next wasn't a good fit. The third candidate was Danny Spears. And, man, I'm glad I waited."
Vance remembers being impressed with Spears' "can do" attitude and willingness to learn. "He came in and was so confident. He'd look at anything and say 'yeah, I can learn that.' I just liked his cockiness… I could tell he was determined to figure it out no matter what. So, I hired him, and he delivered. One of the best decisions I've ever made."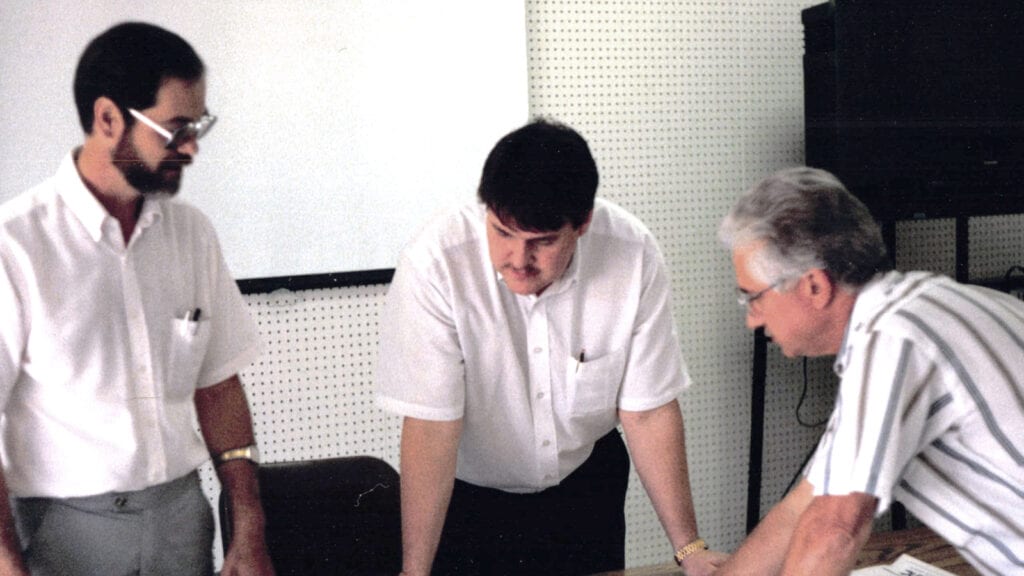 New Hire to Pump Expert
While his confidence got him in the door, an incredible work ethic has kept Spears here for the past 40 years. He shows up every day with a drive and determination to learn more and keep getting better. Working his way through nearly every position at SPS, from junior mechanic to Vice President, he's helped build Service Pump's reputation for excellence.
"Danny Spears is the heart of our Service Pump family," Patrick Farrell, SPS's current owner and President, said. "He likes things done right, and he holds our team to the highest standard. And his knowledge and expertise are second to none. Our team is truly fortunate to be taught and mentored by a man who is truly a world-class pump expert."
According to Vance, Spears' impact was felt almost from the moment he hired him.
"In no time, he was tearing pumps down and putting them back faster than I could," Vance said. "He has become absolutely one of the best pump men in the world. Pumps just kind of clicked for him. You're lucky in life when you find someone like that to work alongside you as a partner, and I was blessed — our company has been blessed."
---
Find out what our team can do for your toughest problems. Contact us today!