We get a lot of questions about VFDs (Variable Frequency Drives), so we wanted to dig into the benefits of this popular, money-saving option. With their simple design and easy installation, VFDs are hard-working drives that conserve energy and reduce downtimes. In this guide, we break down the uses, benefits, and options you have when it comes to selecting the right VFD for your job.
VFDs go by several names. You may also hear a VFD called an "inverter," and some people call them "variable speed drives" instead of "variable frequency drives." Regardless, we're all talking about the same thing.
A VFD controls AC motors' speed and other applications that need variable speed and variable torque. VFDs provide precise control, so motor speeds can be adjusted, and the connected load can maintain optimal speeds. This means you are only using as much energy as you need and not any extra. VFDs are widely used to help regulate water pressure and reduce energy costs. With VFDs, you can manually set a minimum and maximum frequency for motor speeds, providing more control over your operations.
VFDs have become a popular choice because they can reduce downtime. Their simple design requires less maintenance and improves productivity by decreasing interruptions due to maintenance. VFDs allow pumps to be alternated more frequently, effectively extending the life of your equipment. These drives keep going even in harsh environments because they aren't affected by temperature.
They're ideal for many environments and applications including:
Oil and Gas
Power
Industrial
Infrastructure
Municipal and Wastewater Facilities
Automotive
Food and Beverage
Types of VFDs
There are three types of VFDs on the market: VSI, CSI, and PMW. The most significant difference between them is how they convert AC power to DC power.
A voltage-source inverter (VSI) is the most common type of VFD. The simple design and lack of extra parts help increase this drive's cost-effectiveness because it's easy to produce and install. VSIs are designed to provide a consistent voltage output depending on the variable frequency range. This type of drive can control several motors at once. But, if the motor speed is decreased, the overall power can reduce.
A current source inverter (CSI) acts more like a constant current generator, making these VFDs more consistently reliable than VSIs. These drives are not suited for multi-motor operations, but they can support a higher horsepower motor and have excellent regeneration capabilities.
A pulse width modulation (PMW) is a modified VSI, and its additional regulator provides stable and proper voltage and current to the load. Benefits of this type of drive include no clogging, consistent power, and a wide range of speed and control. The trade-off is this drive requires extra hardware, and it's more complex design makes it more challenging to install.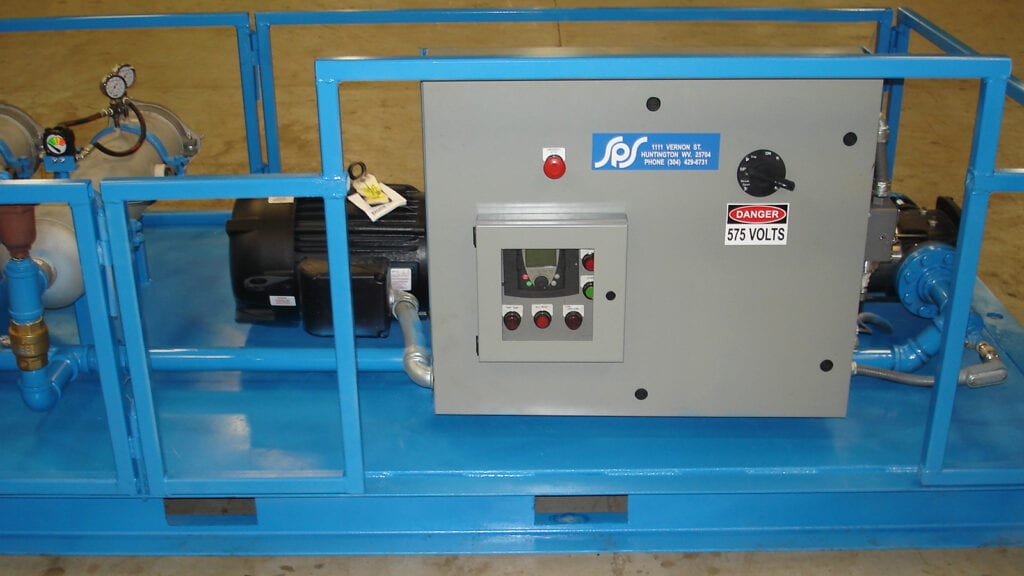 Why You Should Consider VFDs
Increased Control
A VFD starts at zero speed and can accelerate smoothly. Typically, an AC motor's abrupt start can cause increased wear and tear on the connected load and the AC motor. A VFD can protect machinery from damage by limiting the amount of torque an AC motor is subjected to. Adding a VFD to an existing system can provide access to enhanced controls and real-time data to help optimize its performance.
These drives allow adjustments to the speed at which they operate. VFDs even allow for remote speed adjustments through a programmable controller. When the City of Ripley needed to keep the water running during a weeks-long improvement project, they turned to a VFD. This customized solution allowed them to keep water pressure consistent while bypassing a storage tank they were repairing. With the VFD, they were able to make the repairs and keep the water on, all without bringing in water trucks.
Cost Savings
VFDs reduce energy consumption, helping you save on energy costs. Pairing a VFD with variable torque loads facilitates energy use. Their simple design reduces the need for repairs and reduces costly downtimes. Their ability to reduce energy waste makes this drive a great option when budgets are tight.
And you'll likely be pleased with your VFD investment when you get your next power bill. For example, when Letart experienced unexpected spikes in their power bill at their wash plant, we helped them install a VFD to run with a new turbine. This combination stopped the increases and saved them major money.
Customize a VFD System for Your Needs
At Service Pump and Supply, we have factory-trained VFD technicians in-house and ready to help you design and install a system custom-built for your needs. Our team is available 24/7 to help spec, create, and install the VFD system that helps you get the job done. Our experts can help you maximize your existing on-site equipment or select a whole new custom system to save you time, energy, and money.
—————————-
Service Pump and Supply customizes and installs VFDs. Give us a call at 1 (800) 480-7867 today.