If a product isn't ready to go to work, it doesn't leave our shop.
One of the things we're most proud of at Service Pump is our team's absolute dedication to quality assurance. It's almost an obsession, really.
We know that equipment failures lead to costly downtimes that our customers can't afford. So our number one priority is to keep you up and running — safely, effectively, and affordably.
Our in-house and field service repair teams set the bar for delivering high-quality work. Our comprehensive quality system includes policies, procedures, and controlled documents to ensure your pump is fixed right the first time. We also undergo regular internal and external audits to make sure we're living up to our own high standards.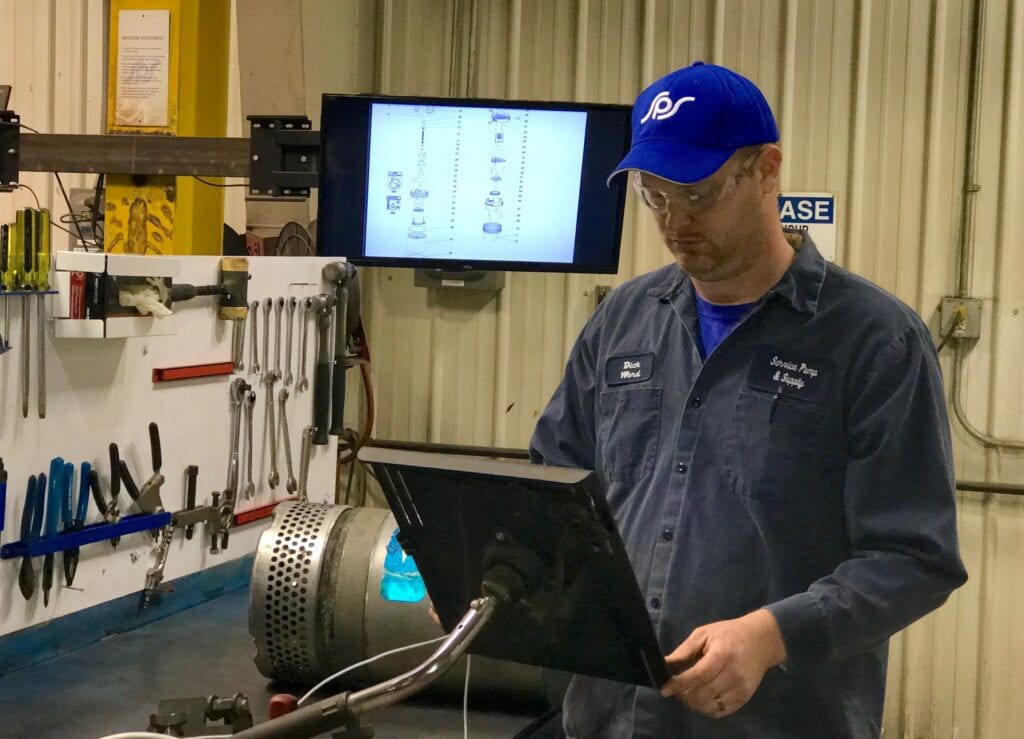 State-of-the-Art Testing Capabilities
But we don't stop there. Before we return any repaired pump to the field, we put our workmanship to the test with our rigorous testing program.
To capture operating performance and ensure mechanical and electrical integrity, our quality control team utilizes test stand equipment and our custom-built 30,000-gallon test pit/surge tank.
Our test pit is second to none, allowing us to test pumps for flow, pressure, vibration, temperature, net positive suction head (NPSH), amps, volts, power factor, and thermal overload integrity.
We record pressure, flow, voltage, and amp draw information for each pump we test, and an as-built pump curve is created and compared to a new factory curve. All critical measurement and testing equipment are calibrated yearly and meet the National Institute of Standards and Technology (NIST) standards.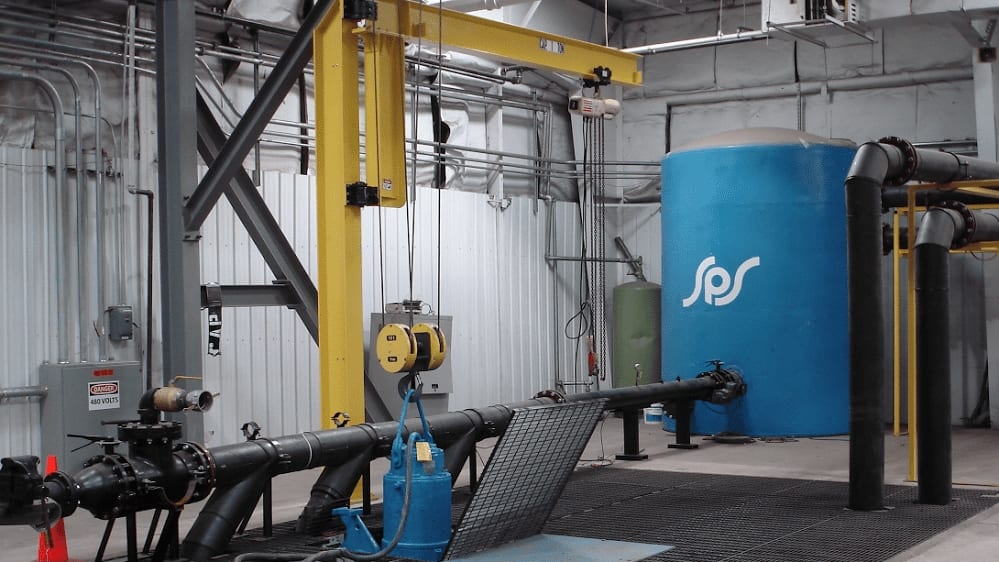 Data-Driven Decision-Making
SPS is leading the way in embracing data to continuously improve its pump repair process and our customers' operations. Our built-in-house, cloud-based solution allows us to track detailed information we use to help you make smarter decisions, avoid equipment failures, and stay ahead of the curve.
Our repair mechanics use iPads and large bench-side displays to track, record, and document every step of the repair process. We combine our repair and testing data to create industry benchmarks so we can analyze whether or not your pumps are performing well in your particular environment.
This data also allows us to identify abnormal failure rates by root cause, identify problem applications, and recommend changes to your system to improve overall product performance and optimize usage.
There When You Need Us
We take quality just as seriously when we're working in the field. We know you're not always able to send an underperforming pump into the shop. So our expert field service technicians are cross-trained in a variety of repair applications to get you back in operation fast.
Our support and repair team is on-call for emergency support 24 hours a day, 7 days a week, 365 days a year. And our experienced staff is available to make routine visits to conduct preventative maintenance or help solve the toughest technical challenges.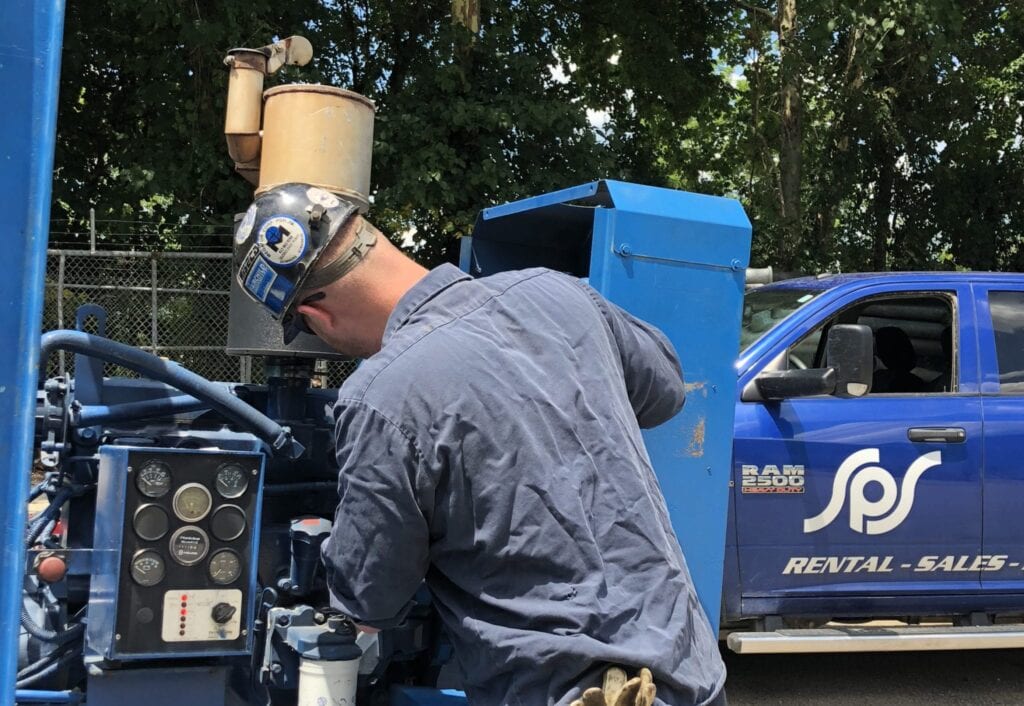 Backed by Warranty Protection
All of this helps us ensure that all pumps we repair are ready to go to work immediately when they're returned to our customers. We believe so strongly in our commitment to quality, we provide guaranteed warranty protection that all of our repairs will perform to the manufacturer's specifications.
---
Looking for a solution to your water problems? Give us a call at 1 (800) 480-7867!
---
Related Articles
In honor of our 40th anniversary, we're sharing stories that celebrate the many things that make us proud to be part of the Service Pump & Supply team. From our customers to our employees… from the jobs we do to the communities where we work, live, and are proud to call home — we're recognizing 40 things that make working at Service Pump great.